Truck & Trailer Wood Floor Maintenance & Repair Products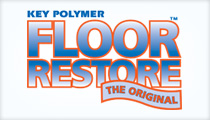 Floor Restore is the only solution to reverse the deterioration of your truck or trailer floor. Floor Restore is both a coating and a structural epoxy adhesive. It is a lightweight, flexible epoxy system that fills gouges, small cracks, and delaminations, and waterproofs the entire floor to create a wood-epoxy composite.
Key Polymer's Smooth Move is the choice for furniture vans. Furniture van operators require a high-gloss, high-slip floor coating to meet their needs. Easily applied with a squeegee and a high quality thin nap roller, Smooth Move seals and protects furniture van floors while restoring the look that professional movers want.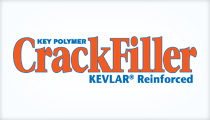 Restoration of some damaged wooden trailer floors often requires filling of deep gouges and cracks consistent with long-term wear and tear. Key Polymer's Crack Filler is formulated to handle those tough filling applications while remaining fully compatible with all of the Key Polymer Floor Restore Coatings.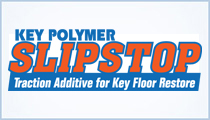 Key Polymer Floor Restore has a slip characteristic similar to that of a new wooden floor. With Key Polymer Slip Stop, non-slip properties can be added while applying Floor Restore to the entire trailer, or to the rear part of the trailer only. The addition of Key Polymer Slip Stop provides a surface similar to rubber.
Truck & Trailer FRP Sidewall Repair Products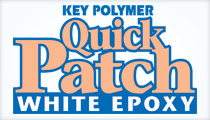 Quick Patch permanently repairs cuts and gouges in FRP sidewalls and reefer liners. It is a durable, watertight white epoxy that can be painted as necessary. It is a permanent fix that won't pop out or crack.
Products for Truck & Trailer Wood Floors & FRP Sidewalls
Laboratory tested and road proven, Key Polymer Transportation Products bring durable solutions to an industry in which safety, equipment up-time and cargo protection are constant challenges. For more than 40 years, Key Polymer Corporation has been a highly regarded resource for transportation manufacturers and maintenance facilities across America.
We put science-based solutions in the hands of those whose job it is to keep rigs on the road and revenues in the black. Key Polymer's transportation products have extended the duty-cycle of upwards of a million truck bodies and trailers and are the go-to solution wherever safety, longevity, investment protection, and cargo integrity are top concerns.